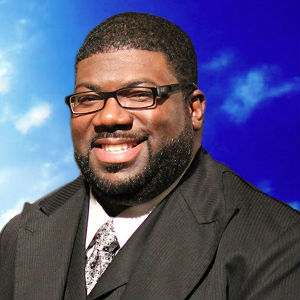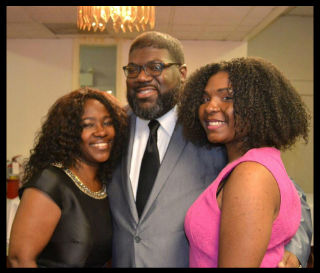 Sister Shavonda Waddles, Pastor Waddles & Sister Ayana Waddles
Reverend Nathanael D. W. Waddles | Pastor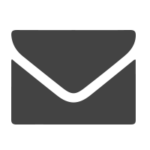 Pastor Nathanael Waddles was born in Ottawa, Kansas on June 17, 1977. He moved to Chicago with his family in 1983 and joined the Zion Hill Missionary Baptist Church. Minister Waddles attended Kenwood Academy High School, where he played football and was a bass singer in the music department. Very early in life, it was clear that God would give Pastor Waddles a powerful music ministry.
After extensive vocal training and graduating from Kenwood Academy, Pastor Waddles went to Mississippi Valley State University, in Itta Bena, Mississippi where he continued his love for music, having received a full Music Scholarship. His sensitivity to the needs of people led him to major in criminal justice. It was during this time in his life that he felt that God was calling him to a much greater work.
Pastor Waddles returned to Chicago and accepted his call to the ministry. He preached his initial sermon in September 1998 at the Zion Hill Missionary Baptist Church, where he remained active in various ministries, under the direction of his father, Pastor George W. Waddles, Sr.
Pastor Waddles began coursework at the Moody Bible Institute, and on October 12, 2008, received his Bachelors in Theology and Pastoral Counseling from Faith Theological Seminary. Pastor Waddles is currently working towards completion of his Masters of Theological Studies. In addition to his formal education, he has matriculated in his understanding of God's Word, through extensive additional courses on the state and National levels, as well as the WHW Expository Conference.
Pastor Waddles was very active at his home church, as a Bible Study and Sunday School teacher, Youth minister, Praise and Worship Leader and Assistant to the Pastor. He was ordained by the Zion Hill Baptist Church on November 16, 2008. and served as Assistant Pastor at the Zion Hill Baptist Church. His ability to minister to the hearts of God's people quickly developed and he has been blessed to preach across the states of Illinois, Alabama, Wisconsin, and Texas.
Pastor Waddles also has a great love for music, and ministering to the hearts of God's people. While serving as Minister of Music at his home church, Pastor Waddles became known as the "singing preacher", ministering through song across this country on the local, state and national levels.
Pastor Waddles has served in various capacities on the National level; most recently, as Assistant to the Dean of Christian Education for the National Baptist Congress of Christian Education. He taught in the Youth Division of the National Congress for three years and also taught a Young Preachers' Clinic for the Baptist General State Congress of Christian Education (IL) for two years.
Pastor Waddles has the deepest love for his family. He is the youngest son to George, Sr. and Karen Waddles. His greatest joys in life are his wife, Shavonda and his daughter, Ayanna. He has two brothers and one sister: Pastor George Waddles Jr. (Angela) who pastors the Second Baptist Church in Ypsilanti, MI; Nicholas (Carla) who is a labor attorney in Los Angeles, CA; and Genesis (Lee) who is the Director of Cabela's Strategic Partnership with the National Baptist Convention, USA, Inc. He also has four nieces: Erin, Leah, Jolie and Karinne; and four nephews: Zachary, Andrew, Wesley, Lee Andrew, III.
Pastor Waddles began ministering at the Kendrick Memorial M.B. Church since January 2009, when Pastor Frank Lee asked for his assistance. On August 8, 2009, the Kendrick Memorial M.B. Church accepted Pastor Waddles as their new Pastor. Since his installation Pastor Waddles worked hard at moving God's word forward through praise and worship, the church's teaching ministries, and community evangelism. On Sunday, October 15, 2017, Pastor Waddles was appointed pastor of the Zion Hill Missionary Baptist Church, upon the retirement of his father, Pastor George W. Waddles, Sr.